CoinDaddy is a crypto 2.0 services company that makes blockchain technologies easier to understand and use. Our goal is to help users understand the power of blockchain technologies and provide tools to help them use it today to benefit their lives.
The CoinDaddy website, services, logo and brand are all owned and operated by CoinDaddy, llc.
CoinDaddy, llc is registered business in the state of California. Entity #201507010193
"Never doubt that a small group of thoughtful, committed citizens can change the world;
indeed, it's the only thing that ever has."
Link Us
Please feel free to use the images below to link to the CoinDaddy.io website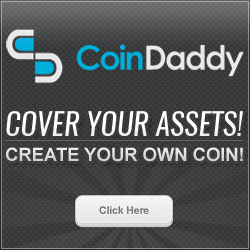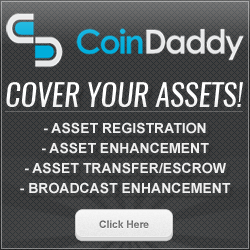 Job Opportunities
Are you familiar with Bitcoin, Dogecoin, and blockchain transactions? Do you love all things cryptocurrency? Are you looking to make a difference, help change the world, and work on cutting-edge technologies? Willing to be compensated for your work in a cryptocurrency instead of fiat? We are always looking for people who might be a good match for our company. Send us your resume and a brief description of why you love cryptos and why you would like to work for CoinDaddy, and we will get back to you shortly.